You have a generator or other engine-powered equipment. Is it ready?
32% of all standby generators won't start when needed.
Most times, it's a problem that could have easily been corrected in advance.
Get advance alerts before trouble strikes
After a one-time installation and for a low annual monitoring fee,
PowerPulse 24 transmits system alerts to you automatically.
Keep your equipment ready and stay in control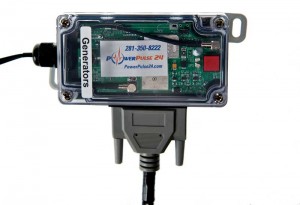 Look at your equipment. It's complex technology. Unless checked regularly, a missed warning signal could leave you in the dark. That's where PowerPulse 24 comes in: full service monitoring at a budget price.
Affordable and easy
Protect your investment now. Contact an authorized PowerPulse 24 dealer and get complete peace of mind.  It's automatic. It's wireless. It keeps your equipment ready.