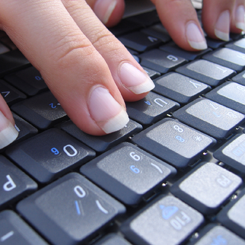 PowerPulse 24 provides peace of mind custom-fit to your preferences. Extensively customizable, PowerPulse 24 can be configured to keep you updated with a variety of reports:
DAILY UPDATES
Each Basic unit automatically issues a daily update.
ON-DEMAND UPDATES
Authorized users can "ping" any remote unit to collect an up-to-the-minute update at any time.
CARB REPORTS
Basic provides utilization reports to comply with California Air Resources Board (CARB) reporting requirements (similar reporting capabilities are available for other states).
REAL-TIME FAULT REPORTS AND ALERT NOTIFICATIONS
Each Basic monitoring unit includes two user-configurable Input to report Faults. Each Fault event can trigger real-time Alert Notifications sent as text messages and/or as email messages directed to specific recipients. Typical examples of the types of Faults that can be reported include: General Fault/Common Alarm; Low Fuel; Engine Temperature; or Oil Pressure.
MAINTENANCE REMINDERS
Basic can send "Service Due" reminders as each machine approaches its service interval. Service intervals are user-configurable for each machine, and each reminder can be directed to specific recipients.
LOW BATTERY and BATTERY DISCONNECT ALARMS
Basic can send Alert Notifications if the battery goes low or is disconnected.
REAL-TIME UPDATES
Authorized users can collect up-to-the minute updates from any machine, at any time.
DATA EXPORT
The database information can be exported upon demand.
PowerPulse 24's technical specifications tell the inside story: it's built tough to be reliable. Learn how to get PowerPulse 24 installed on your system.